How long should you expect your water heater to last?
We see water heaters continue to operate properly on average 10-12 years. If maintained regularly they can last more than 12 years. There are different factors that determine the life of your water heater. We will go over installation and regular maintenance.

Regular Maintenance for Water Heaters


Anode Rod
Water heater tanks are made of steel and have a thin layer of glass to line the metal to protect it from corrosion. The lining cracks overtime and the second line of defense is the anode rod.

The anode rod is a sacrificial piece of metal that attracts corrosive material, corroding the anode rod instead of the steel tank. But what happens when the anode rod is completely corroded? This is when you start to see corrosion on your water heater tank and causing leaks.

When do I replace the water heater anode rod?
We recommend replacing the anode rod about every 5 years depending on the quality of your water. This can extend the life of your water heater and minimize the risk of leaks.

If you are interested in having the anode rod in your water heater replaced, schedule with us to provide water heater maintenance.

Flush Your Water Heater
We recommend flushing your water heater a few times a year. The older your water heater is the more often this will be needed. The reason we recommend flushing the water heater is to remove sediment build up in the water heater. Can Do Plumbing provides water heater flushes to help extend the life of your water heater.

How does flushing your water heater help?

Removes Sediment

Flushing your water heater removes sediment which increases the efficiency due to less sediment being heated along with the water. The most common culprit of water heater failure is sediment buildup. If you have an electric water heater sediment can cause additional issues to the operation.

Improves Heating Speeds

If your water heater has sediment build up it will take longer for the water and sediment to heat up rather than the water alone. The water will also become cold faster with the sediment.

Reduce Water Heater Noise
A noisy water heater in most causes means there is buildup inside. When there is sediment in the water heater it causes the water to circulate differently causing strange noises.

Reduce Energy Costs
The longer it takes for your water heater to heat the more energy it is using. Customers notice a reduction in energy consumption when a new water heater is installed.

Avoid Foul Smells
Sediment causes trapped water which creates stagnant water. This can be unpleasant and unsanitary.

Proper Installation to Extend the Life of Your Water Heater

One major factor in the life of your water heater is how it was originally installed. There are many things that can go wrong during a water heater installation. We have seen many improper installs that cause leaks, fumes and pressure build up.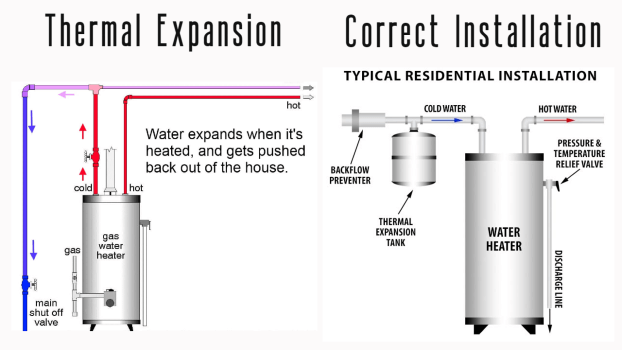 Expansion Tanks
One required part of a water heater installation is an expansion tank. The expansion tank absorbs thermal expansion from the heating of the water. If your water heater does not have an expansion tank it can cause damage to the water heater, pipes, fittings, and valves.

If you would like to save on energy costs and extend the life of your water heater then scheduling for regular water heater maintenance may be a good option for you. If you would like to make sure your water heater was originally installed correctly we can inspect your water heater by video chat.
Can Do Plumbing provides plumbing repair and service in Lago Vista, Point Venture, Jonestown, Marble Falls, Cedar Park and Leander. If you need a plumber to make sure your water heater will last as long as possible give Can Do Plumbing a call.

Helpful Links
State Water Heaters
https://www.statewaterheaters.com/
AO Smith Water Heaters
Rinnai water heaters
Rheem Water Heater
Bradford White Water Heater
GE water heater
https://www.geappliances.com/ge/service-and-support/faq-waterheater.htm
water heater definition
https://www.merriam-webster.com/dictionary/water%20heater
https://www.dictionary.com/browse/water-heater